by Denise Wirth, Stacey's sister
Stacey would have been 51 years old today.
She was born in Taiwan, and was adopted by two North American school teachers who were working in Guam. She became a U.S. citizen when she was in preschool, while living in Hawaii with her parents and sister. The family camped and traveled often, which fostered Stacey's love of nature.
Political activism and civil rights were at the forefront of her upbringing. She campaigned to become the first girl on the boys' soccer team in high school, and throughout her life loved athletics and the joy of competition. She became a political activist in college, and a leader in multicultural and LGBTQ+ communities.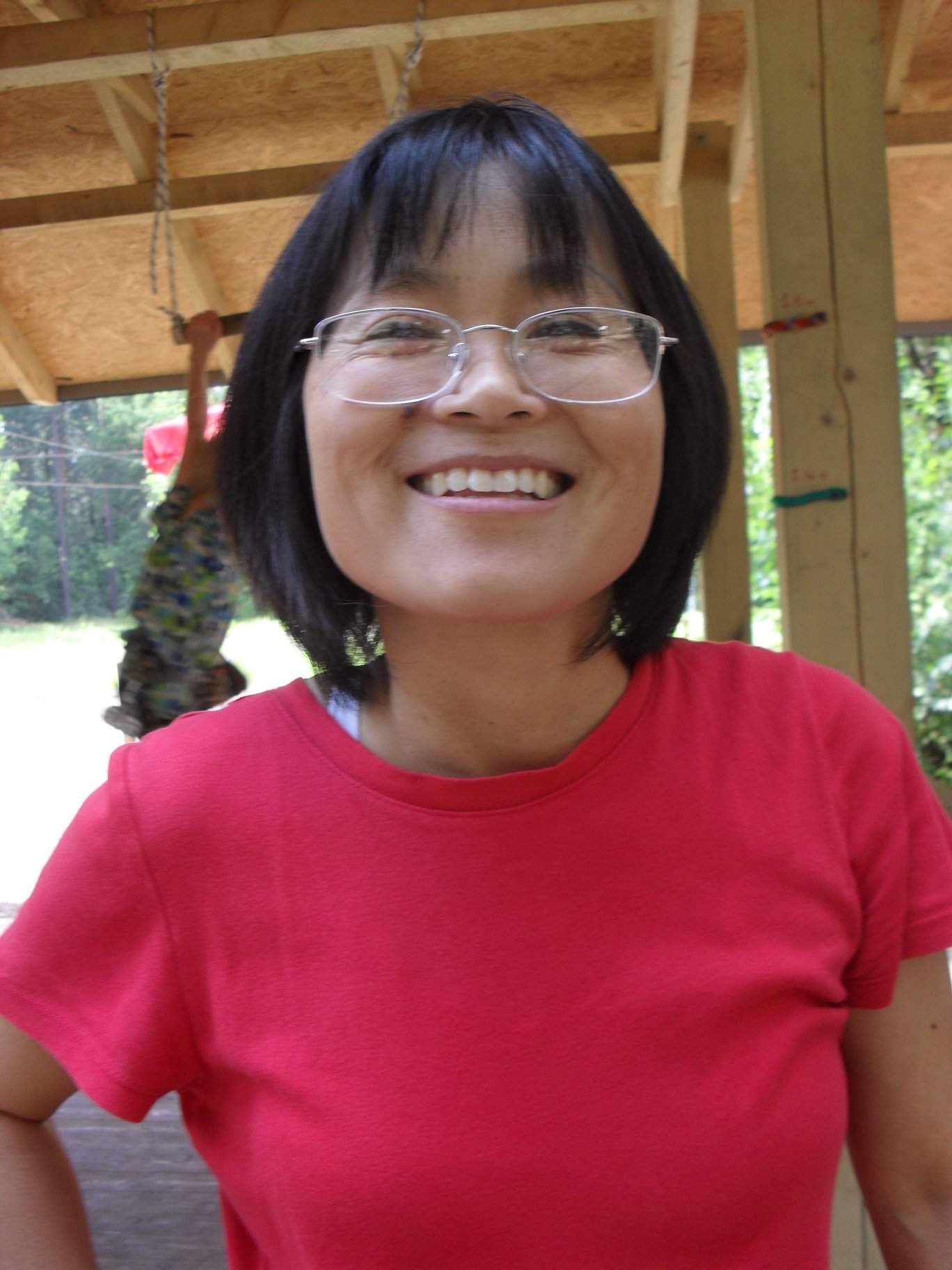 Most people know her from her time as a rock climbing coach, a personal trainer, or through soccer, cycling, gymnastics, Scrabble, her fantastic Climb-a-thon, or badminton. She tried every sport with gusto, but she excelled at and found her calling in rock climbing.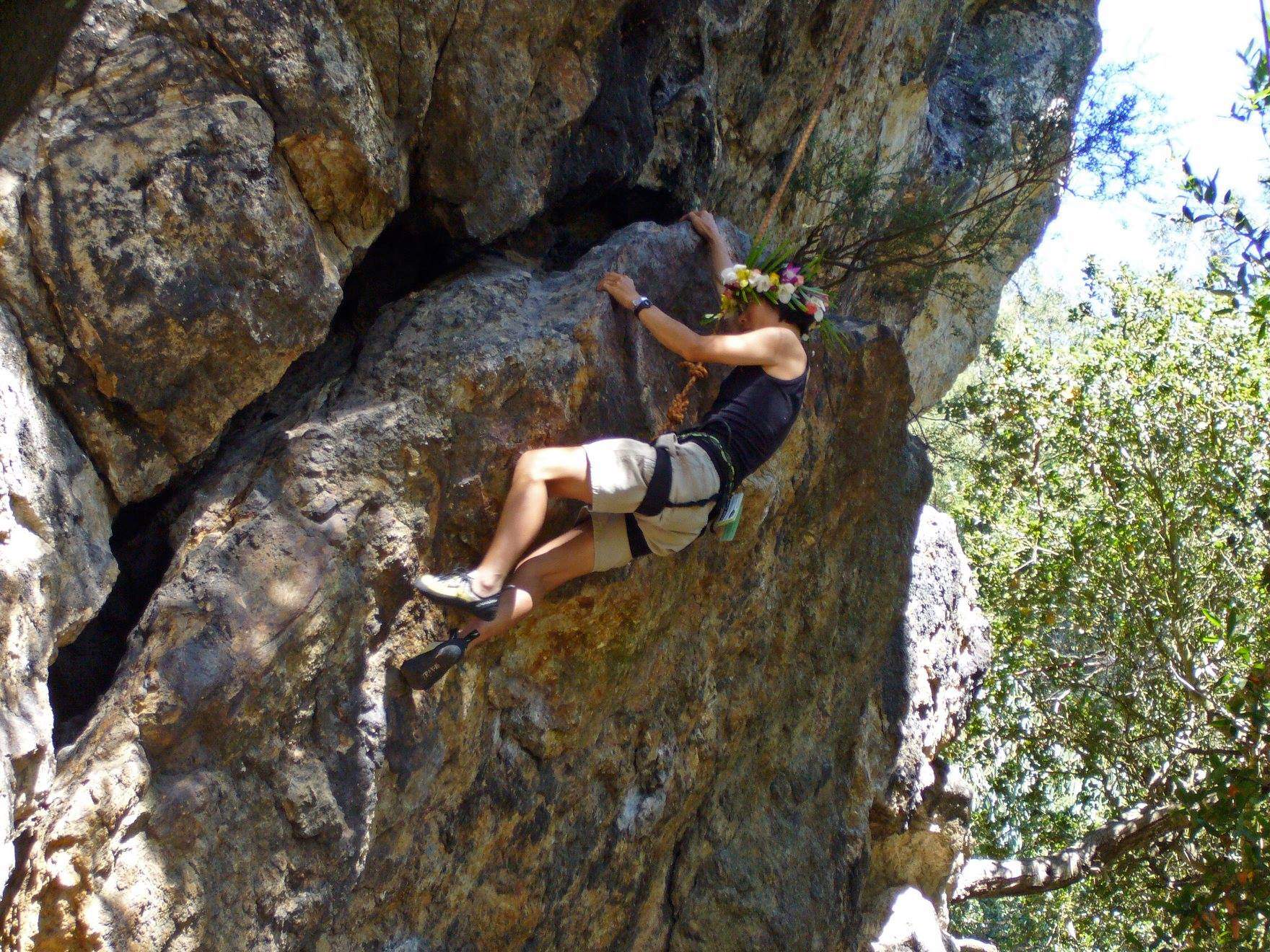 Many other people knew Stacey as the devoted part-time mom to Timon the dog. Throughout all her adventures she reminded us all to set goals, set goals, set goals (!!!) and to keep pushing ourselves to do our best with a smile.
Stacey fought hard with her lung disease, LAM, before receiving a lung transplant in 2004 and making the most of her gift of life. She was blessed once with this gift that extended her life almost 14 years, but she passed away after waiting in vain for over three years for a second double lung transplant.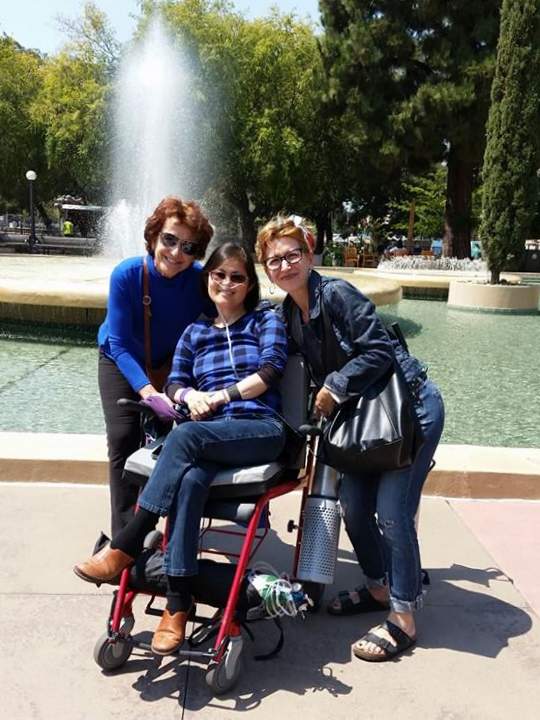 Naturally, she chose to donate her tissues so others could benefit. Stacey was able to donate her corneas, heart valves, lower extremity bones, and skin tissue, and this will help at least eight people to live better lives. Her corneas will offer the gift of sight to two fortunate recipients who will now see life kindly through her eyes.
Stacey was an athlete, a political activist, and an inspiration to everyone she met. She is survived by so many friends everywhere – in the rock climbing community, the transplant games community, her Bryn Mawr sisterhood, her Oshkosh North High School friends, her network of athletes, her circle of transplant recipients, the many friends and volunteers from everywhere who supported her with donations of time and money and hot meals, and the homeless street people whom she always acknowledged with generosity and compassion. Her family, mother, sister, nieces, brother-in-law, aunts, cousins. . .grieve. We miss her every minute of every day, and her laughter is still in our ears.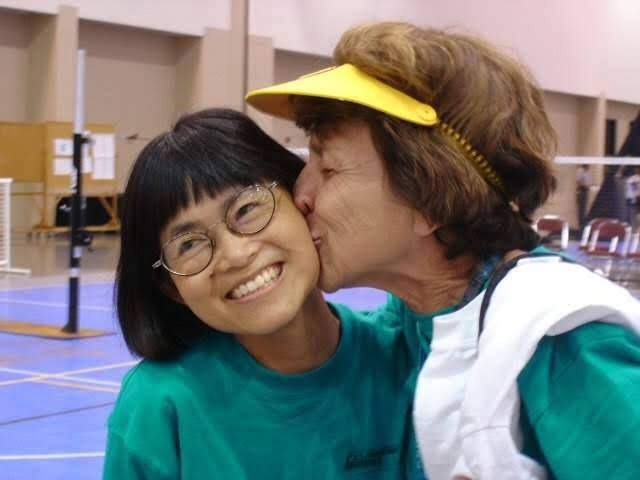 In celebration of her life and to honor her values of freedom, justice, and equality, the family asks that donations be made to the ACLU in Stacey Li Collver's name: https://bit.ly/2ppTQvR or search for 'ACLU Memorial Gifts'.
Thank you all so much for being on this journey with Stacey. In her memory, 'Climb Your Dreams'.